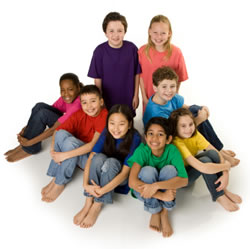 The Office of Child Support Services, a division of the Chatham County District Attorney's Office, enforces all child support cases on behalf of children and families living in Chatham County. In 2022, this division collected more than $29.7 million dollars in child support payments. The Child Support Services director is Tracey Erwin.
Services:
Child Support Services staff, including investigators and prosecutors, work diligently to provide quality services to child support customers, which includes:
Locating non-custodial parent

Establishing paternity and court orders for child support

Enforcing court orders for child support, including prosecution

Collecting and distributing child support funds
Office of Child Support Services
Pete Liakakis Government Building
222 West Oglethorpe Ave.
(Entrance is on Jefferson St.)
Savannah, GA 31401
Hours of Operation:
Tuesday, Wednesday, Thursday 9am to 3pm. Self-service and kiosk available 8am to 5pm, Monday through Friday, except holidays.
The Child Support Office also provides the ability to pay funds immediately via cash or credit card. The payment kiosk at 222 W. Oglethorpe is the first of its kind in the nation, and payments made through this kiosk are credited in three (3) business days, versus having to utilize the US Mail.
Phone Number/Email:
Information on child support accounts and child support cases can be obtained through the following:
Online Accounts:
For more information and to register to open an account online, visit: www.georgia.gov (client ID number is required for registration) or download the mobile app DCSS on the Go.
Enforcement Programs:
The following enforcement action can be taken to ensure that non-custodial parents comply with child support orders:
Driver's license suspension
Income Withholding/Garnishment
Professional license suspension
Contempt actions
Bank account lien
Child Support petitions are now filed electronically to improve the processing time for courts cases against non-compliant parents.
Attention Custodial Parents:
Call the IRS at 1-800-829-1040, if you are aware of a non-custodial parent who is working and not paying taxes.